Casting/Planing
Full support for your influencer marketing and promotion from casting influencers/creators to planning effective marketing.

We provide digital promotion via casting the suitable influencers and creators for your marketing campaign.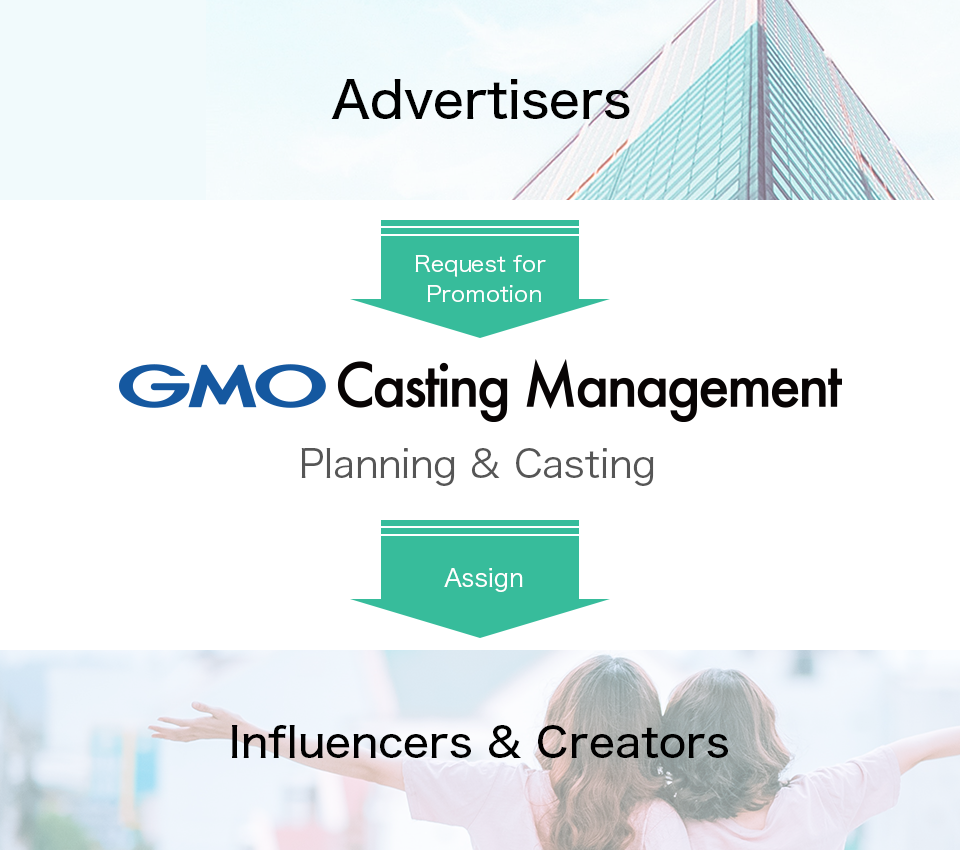 We are ready for helping your influencer marketing for branding & awareness by assigning YouTubers, Instargrammers, Twitterers, Livers (those posting live videos), and celebrities in various industries.
Marketing planning based on experience in social media ads management service

Having the accumulation of know-how from our social media marketing including Instagram, Facebook, LINE and Twitter & other advertising services, we have lots of professional planners dealing with optimized promotion, best creatives, and campaign planning/management.

Wider range of casting with our partnerships with influencer training companies

We can promptly assign influencers having the higher quality/influence and/or a potential to grow their followers by educating and managing influencers from their training.

Campaign planning and management based on programmatic ad experience

GMO TECH, specializing in digital marketing and promotion, has its strong knowledge in advertising. We use this know-how on influencer marketing and enables the data-driven and visualized data marketing.