Google for Jobs Managed Service
Increase the traffic to your recruiting site via our holistic SEO consulting service that include providing a manual for implementation to have a better performance on Google for Jobs and realizing higher ranking.
Google for jobs enables users to view title of job offerings, name of companies, job descriptions,
and salaries at once by searching in google with job-related keywords.

Our consulting service provides you with "how to deal with Google for Jobs" and higher ranking result via
our SEO service in order to increase traffic to your own recruiting site.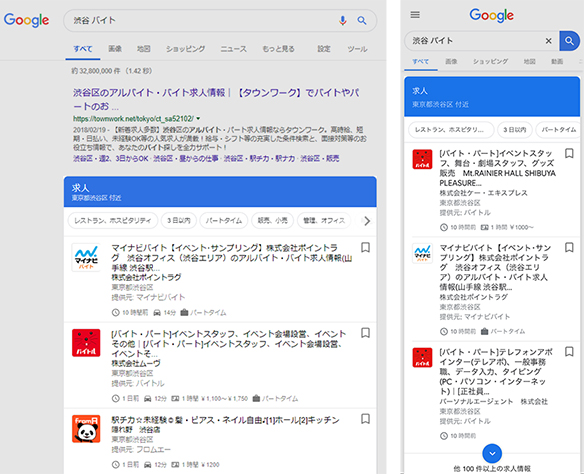 Grow the volume of job applicants

Further traffic of users having stronger interests in your job offerings increases the number of job applications.

Larger traffic to your website

Being listed in at higher ranking of Google search result will boost the traffic to your site.